The South African wine industry has had a challenging year, to say the least, after its government imposed a blanket ban on alcohol sales at the start of the pandemic. That loss of revenue for wine producers could prove to be make-or-break for many especially as they're still finding their feet on the world winemaking stage.
Kieran Wilson, the wine buyer at The South African House of Wine, said: "2020 was a particularly difficult year for South African winemakers as they were hit by a country-wide sales ban and even the prohibition of exports for a time, something that will take a while for the market to recover from."
Read more: 8 best natural wine subscription boxes worth signing up for
The ban was partially lifted at the beginning of February, allowing producers to sell wines for home consumption Monday to Thursday, but the toll it has taken – and continues to take – will be heavy for small, local growers.
Known for its signature varietals including Chenin blanc and pinotage, the diverse South African climate and terroir means its wines are varied and great fun to discover – and there's never been a better time to try it.
"In spite of its centuries of winemaking history, many enthusiasts and critics are only recently beginning to recognize the exciting wines being produced by the country's young and dynamic winemakers", says Wilson.
Recommended
"We hope that South African wines will soon capture the same exposure as other new world countries, such as New Zealand and Chile, allowing it to become recognized for producing not only Chenin blanc and pinotage but also for its twist on classic international varietals too," he continues.
From bright, fresh sauvignon blanc to spicy shiraz, the butteriest chardonnays and plum-tastic pinotage, South African winemakers are creating fantastic things from their vines.
We've rounded up 13 of the most delicious wines from South Africa – red, white, rose and sparkling – looking for seriously drinkable bottles, whether they're £5 supermarket gems or pricier bottles to savour, and showcasing a range of grapes, blends and styles.
We found remarkable value classics, exciting new varieties and some surprises in between: South African wine really does have something for everyone so next time you're in the wine aisle, you know what to do.
You can trust our independent reviews. We may earn commission from some of the retailers, but we never allow this to influence selections, which are formed from real-world testing and expert advice. This revenue helps to fund journalism across The Independent.
Diemersdal wild horseshoe sauvignon blanc 2018, 13.5%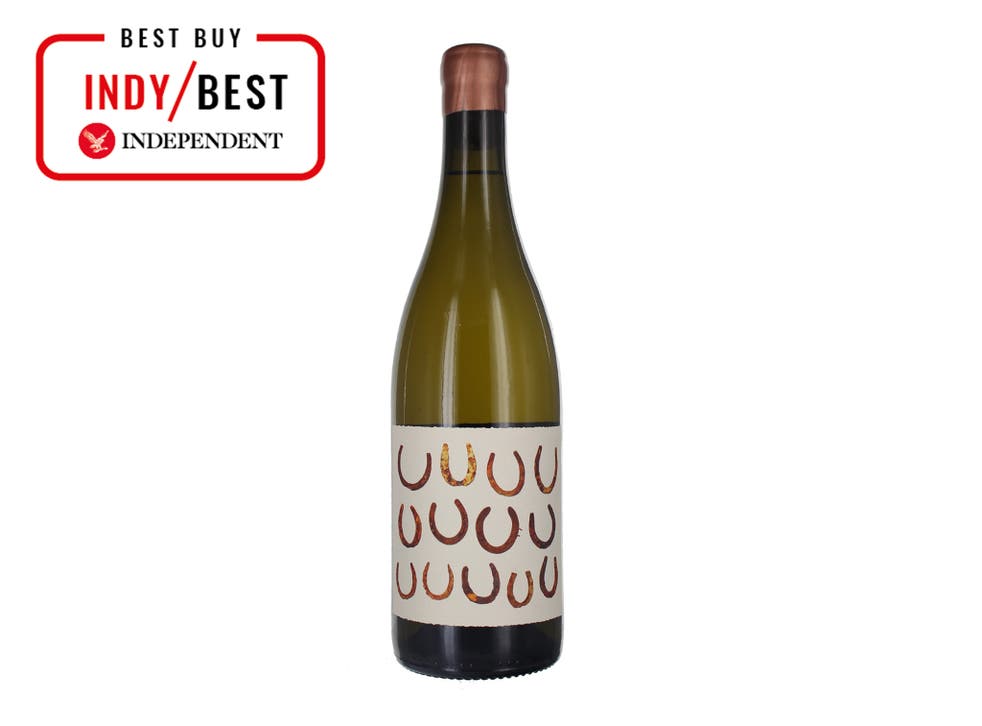 Forget everything you know about sauvignon blanc: this is an entirely different and far superior beast of a wine. Hailing from distinctive Durbanville terroir among the Cape's oldest wine regions, where soils are a deep red hotchpotch of clay and granite, rainfall is high and cooling mountain mists work their magic on the old vines, it's little wonder this Wild Horseshoe sauvignon blanc isn't your standard lemongrass bottle of white.
Instead, you'll find a bold, oaked, very rich version of the grape's best iteration: think tropical fruits but grown-up style, thanks to a long time on the lees and skin contact fermentation. The winemakers have trusted the wine to flourish with minimum intervention, and it certainly does, with golden kiwi, pear and melon just restrained by high acidity. A smoky finish is a surprising but welcome bonus.Buy now £22.95, Jeroboams.co.uk
Morrisons the best south african pinotage 2016, 14%
Pinotage grapes were cultivated in South Africa in the 1920s when pinot noir grapes, which didn't grow well in the climate, were crossed with cinsault, resulting in a hardy, fast growing vines. Fast-forward to today and pinotage is South Africa's signature variety and you'll see it cropping up in their basic table wines all the way up to well-structured, sophisticated vintages.
This example from Morrisons's "The Best" range is a great example of the grape. A super-accessible price and easy-drinking with a lovely lightness and just a touch of oak to round off pinotage's classic deep, dark berry flavours. It's brimming with damsons and blackberries but deliciously dry with it too, making it a perfect pasta red or just right for cosying up in front of the fire with. One we'll search out again, for sure.Buy now £5.50, Morrisons.com
Journey's End cape doctor cabernet sauvignon 2016, 13.5%
The Journey's End vineyards can be found in the heart of one of South Africa's most famed wine regions, Stellenbosch, and they are impressive in their sustainable and ethical practises. Wines are made with a minimal intervention philosophy – as with natural wines – and the estate is thriving with wildlife thanks to re-wilding projects and commitment to natural pesticides; they're also only the second winery in the country to become entirely solar powered.
The coastal location means the vines benefit from a cool sea breeze – known locally as "the Cape Doctor" – which extends the grapes' ripening and brings more concentrated flavours, hence this cabernet sauvignon blend's namesake. With low-yield top-quality merlot, malbec, cabernet franc and petit verdot grapes in the mix, wine is big and bold with characteristic dark fruit, cassis and spice. We think it'll be great for special occasion drinking, pairing with red meats or, if you have the willpower, laying down for five years. You'll have to snap this up quick though, as no more than 25,000 dozen bottles of each vintage are produced and the 2015 vintage sold out fast.Buy now £23, Noblegreenwines.co.uk
Kendal Lodge cabernet sauvignon merlot cabernet franc 2018, 14%
We've included this red blend from M&S as it is practically a budget-friendly version of the Journey's End Cape Doctor. A similar blend of cabernet sauvignon, merlot and cabernet franc, this wine also hails from the slopes of Stellenbosch and benefits from its classy mineral-rich soils and that cool ocean breeze which allows slow, long ripening without allowing the fruit to go too jammy.
The result is a fine, fruit-forward blackberry heavy and very full-bodied wine with a touch of sympathetic oak and some mountain herbs: it's quite a grown-up wine and possibly quite divisive. We'd serve this with roast beef or lamb and enjoy it very much.Buy now £48, Marksandspencer.com
Cannonberg chenin blanc 2019, 13%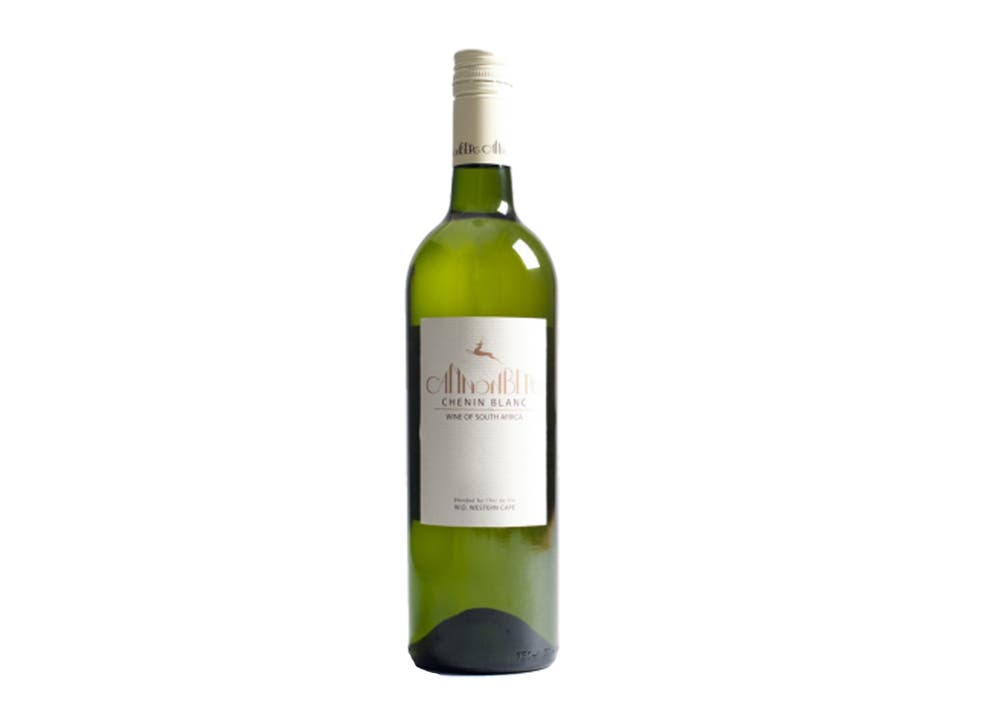 If you got to know chenin blanc as a run of very unremarkable whites from the Loire, California or even South Africa, it might be time to think again, as the one coming out of the Cape Winelands now is far from ordinary. A grape that needs warmth and proper ripening to really get the best floral and honeyed flavours out of it, this 2019 Cannonberg iteration has benefitted from tons of hot South African sunshine coupled with a cool mountain climate, meaning the wine is at once filled with classic green apples and pears alongside sweetness, but enjoys notable acidity and a long finish.
Though chenin blanc is still not as desirable as other well-known grape varieties (despite it being the grape behind uber-trendy cremant), a good bottle of it is better value than its big-name equivalents. This producer uses sustainable and ethical farming, and a percentage of sales supports community projects, so your money goes even further. We recommend drinking with seafood or sweet, sticky puddings.Buy now £9.75, Champagnesandchateaux.co.uk
Tokara sauvignon blanc 2019, 13.5%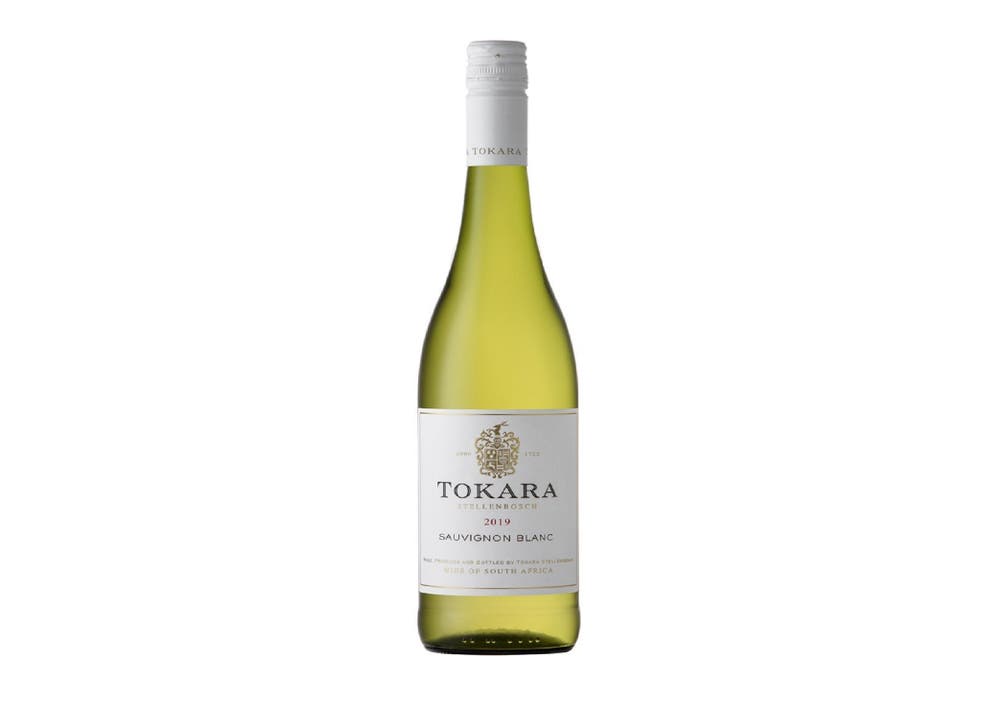 New Zealand and France may have the monopoly on good sauvignon blanc, but wow does this Stellenbosch version deserve a seat at the table. As such a terroir-driven grape, sauvignon blancs can vary hugely and this wine very much reflects the granite-led soils of the Tokara vineyards just off the Simonsberg mountain; it's crisp, cool and pale green with a coastal salinity.
Less tropical than NZ sauvignons and less flinty than the French, this is still very identifiable as a sauvignon blanc and fans of the refreshing and dangerously easy-drinking white will find those melon, apple and lemongrass notes in abundance, balanced with good acidity thanks to cool winters. Coming in at a generous 13.5 per cent ABV, this feels far lighter and will pair with all the usual suspects: seafoods, chicken, salads and hot summer days but we don't recommend waiting that long to enjoy.Buy now £13.50, Thebottleclub.com
Martin Meinert the graduate syrah 2017, 12.7%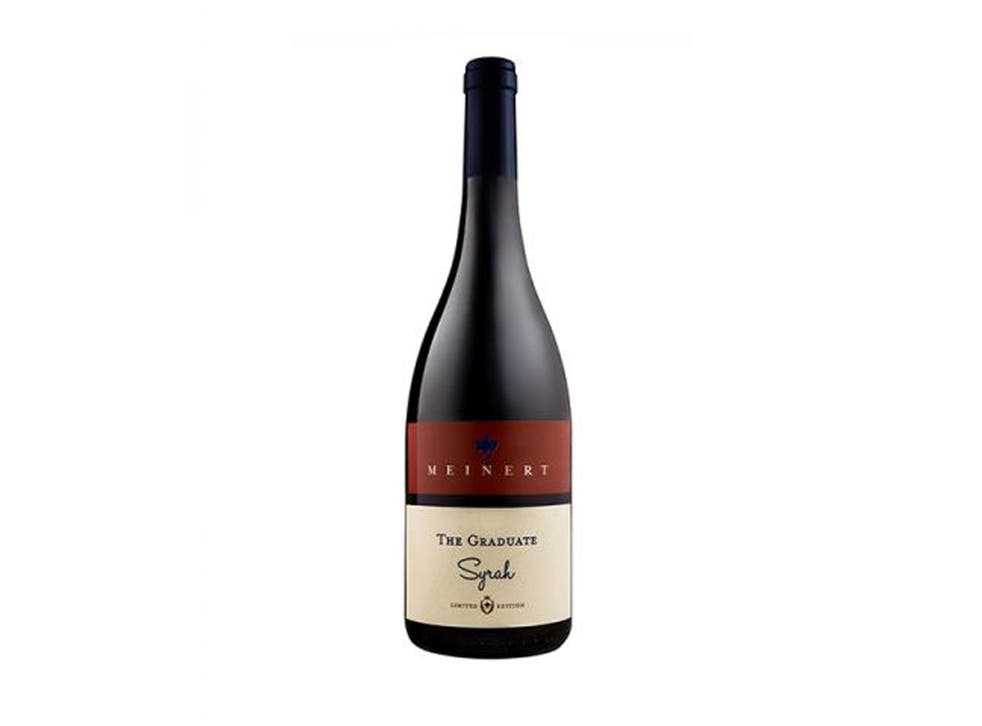 Syrah, or shiraz, is known for its signature pepper flavour and this beauty of an example has it in bags. Produced from old, gnarly vines farmed organically that produce late-ripening small yields full of coastal character, the grapes are then hand harvested to undergo whole-bunch fermentation. The wine is left on the skins for five days, giving that dark violet hue which immediately gives away the huge blueberry, blackberry and plum flavours on the palate: this wine is seriously juicy but balanced with a peppery perfume and dry character.
This vintage collected many wine awards including 90 points at the prestigious "Decanter Wine Awards" and will apparently develop even further if you can cellar it carefully for the next eight to 12 years. We'd find that tricky, so will enjoy this now in its youthful charm with an iron-rich meat dish: tartare, venison, or a braai.Buy now £22.99, Sahouseofwine.co.uk
Villiera starlight brut, 9.62%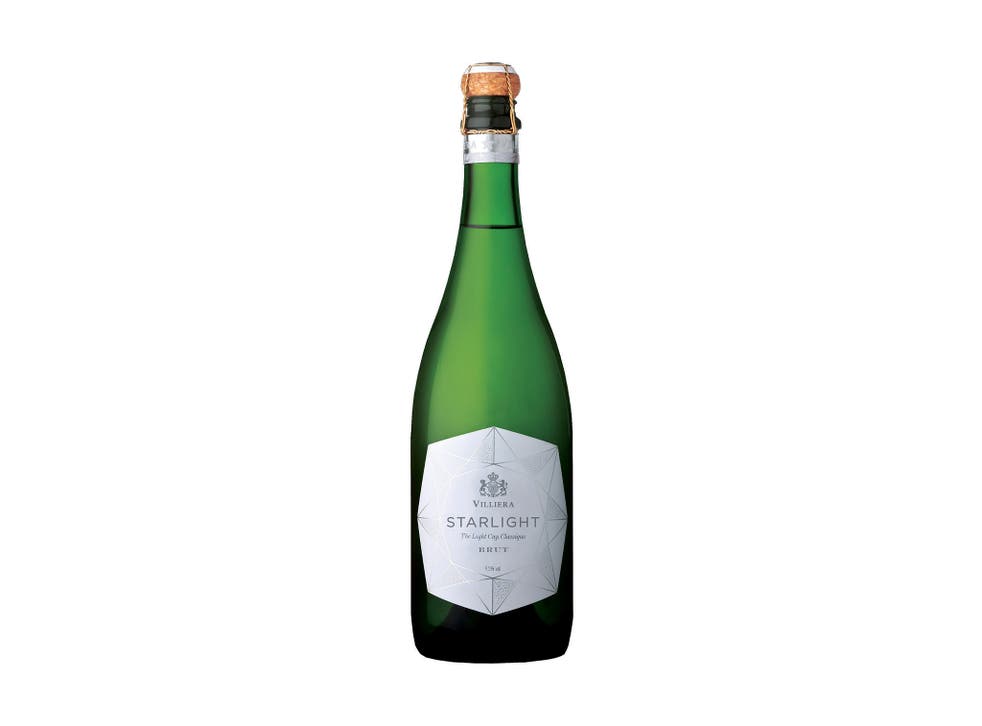 South Africa isn't known for its sparkling wines, but we'll make an exception for this innovative number that The Northern Wine & Beer Co made a beeline for. The first low(ish) alcohol sparkling wine made in the traditional method, this wine is a sensible 9.5 per cent and is said to taste like the stars. Made from 50 per cent chardonnay, 30 per cent pinot noir and 20 per cent pinotage grapes, this Villiera Starlight Brut uses slightly unripe grapes from various sandy-soiled vineyards around Stellenbosch to guarantee a light, bright, crispness.
The grapes are pressed gently using the champagne method, then fermented in the traditional way – but a small amount of alcohol is removed prior to the second fermentation. The wine is matured on the lees for a year, where it softens and leans into its fruit complexities. We found it bursting with lemons, orchard fruit and a toasty, biscuity finish. Good enough to celebrate with, or stay at home and have on the sofa on a Sunday night, it's your choice.Buy now £13.50, Northernwineandbeer.co.uk
Zalze shiraz mourvedre viognier 2018, 14.5%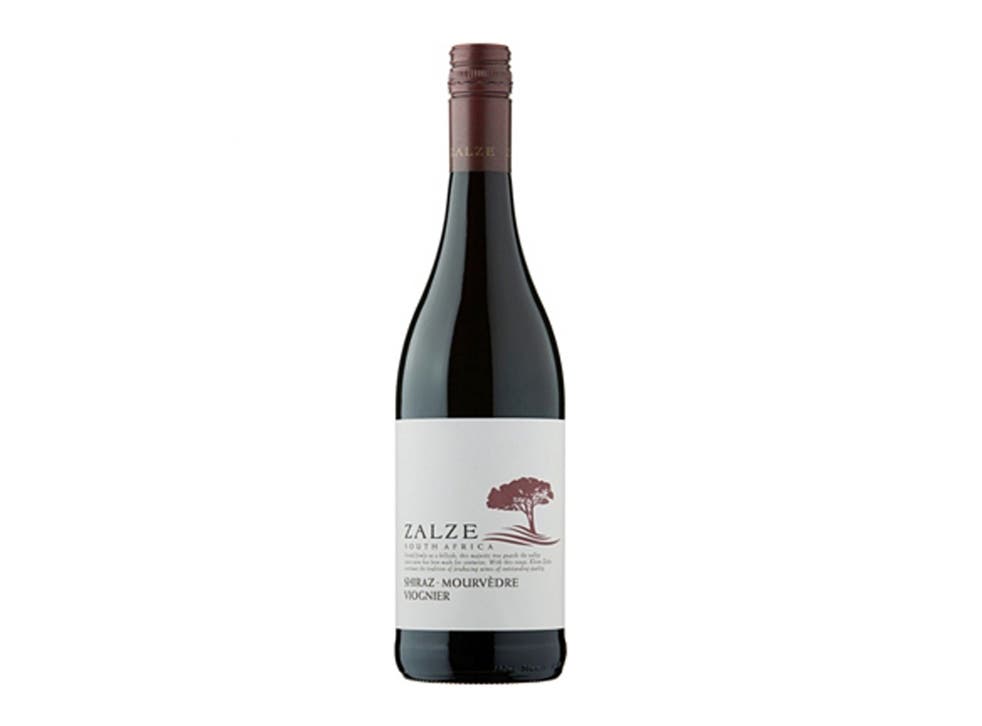 Wines have been made on this family-owned hillside vineyard in Stellenbosch since 1695, so new world feels a disingenuous way of describing this purse-friendly red blend from the Kleine Zalze wine estate. A "Decanter Award" bronze winner, this wine has a glorious herbaceous blackberry and cherry profile balanced with lightly floral notes thanks to the dose of Viognier and lots of signature Shiraz spice.
This warming, rich and well-structured wine has no business being just £5: we did a double take when we saw the price, though it costs a few pounds more elsewhere. It's a whopping 14.5 per cent but has such soft tannins you'd never know. We'll stock up on this for a mid-week emergency tipple that works with everything.Buy now £5, Asda.com
Sainsbury's fairtrade shiraz SO organic 2019, 13%
Another bargain supermarket South African here from Sainsbury's SO Organic range, which also is fairtrade certified. It's just £5.75 for this Stellenbosch 2019 shiraz which has benefitted from organic farming, so no nasties to disrupt the natural, wild growth of vines and the winemaking has been so careful that there has been no need for sulphites to stabilise the wine.
This may be why this Shiraz is so unlike many others we tried: while the spicy pepper hints remain intact, we found this wine to be its own thing entirely. It was youthfully sweet and zinging with sunny blackcurrants rather than displaying the earthiness Shiraz can possess and we really loved it. As with most SA reds, the food match suggested is red meats, but it would be equally good with roasted veg, pizza and – at this price – parties.Buy now £5.75, Sainsburys.co.uk
Stormhoek fairtrade moscato rose, 5.5%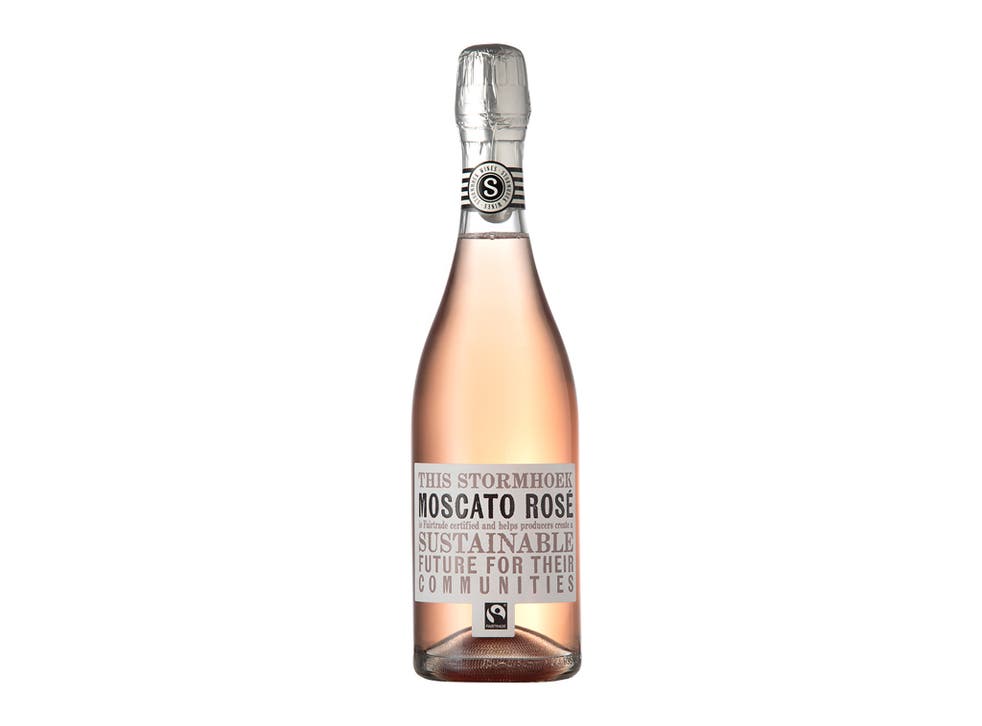 For us, sparkling moscato conjures up images of laid-back Italian pool party wines and while this SA version may veer from the classic Italian DOCG stuff, it has the authentically unpretentious, fizzy personality down to a tee. This wine isn't one to be taken too seriously; but if you're looking for a lively and sweet rose fizz then you can do a lot worse than pick up a bottle of this berry, cherry and vanilla filled bottle of fairtrade fun.
It gives back to local communities, and at just 5.5 per cent, this light pink fruit-forward wine is really delicious ice cold on a hot day. We'd also pour it as a people-pleasing aperitif or with fruity a pud too.Buy now £5, Coop.co.uk
Babylonstoren oaked chardonnay 2019, 12,5%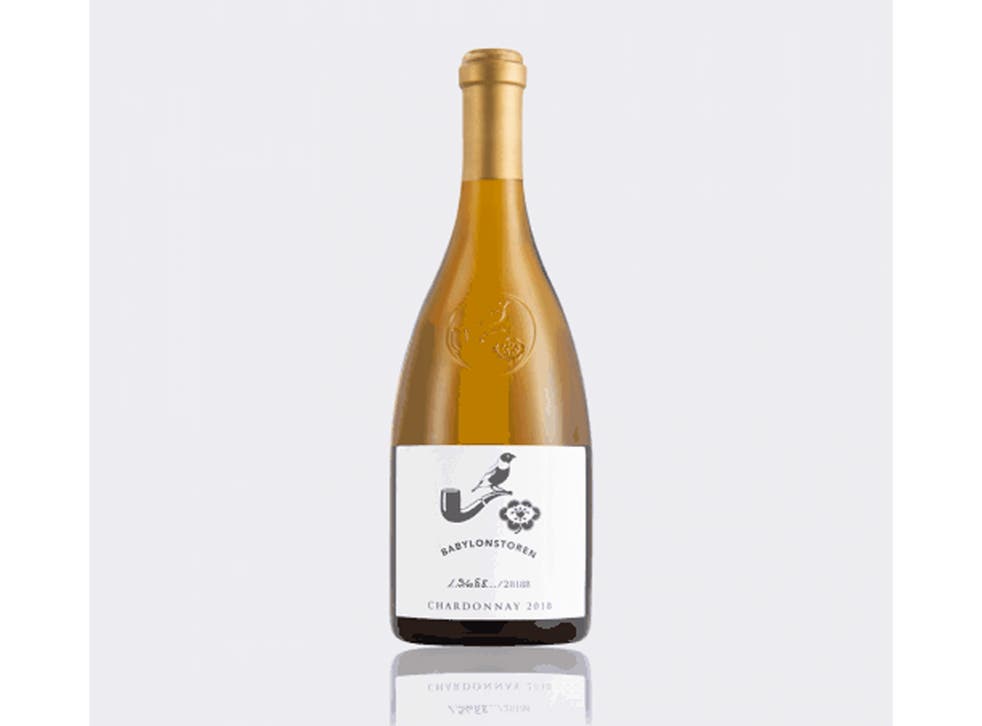 Chardonnay somehow continues to get a bad rap, but one sip of this from Paarl will have you wondering why. As such a prolific, versatile grape, it is not always treated with the respect it deserves, but happily here it has been. These chardonnay grapes are grown on vines 600 metres above sea level on Simonsberg, meaning lots of hot South African sun during the day to ripen, with cool winds and chilly nights to intensify the flavour and prevent any overripening; then the grapes are matured in 50 per cent new and 50 per cent old French oak barrels.
The result is a huge, oakey profile that you'll either love or hate, with hints of apricot and almond tart and loads of creamy, butteriness finished with citrus: a real dreamboat. This is a classy, really elegant full-bodied bottle to enjoy now with creamy dishes, a cheese plate, or just a bowl of nuts; otherwise put it down for four to six years.Buy now £21, Wanderlustwine.co.uk
HUN sauvignon blanc, 12.5%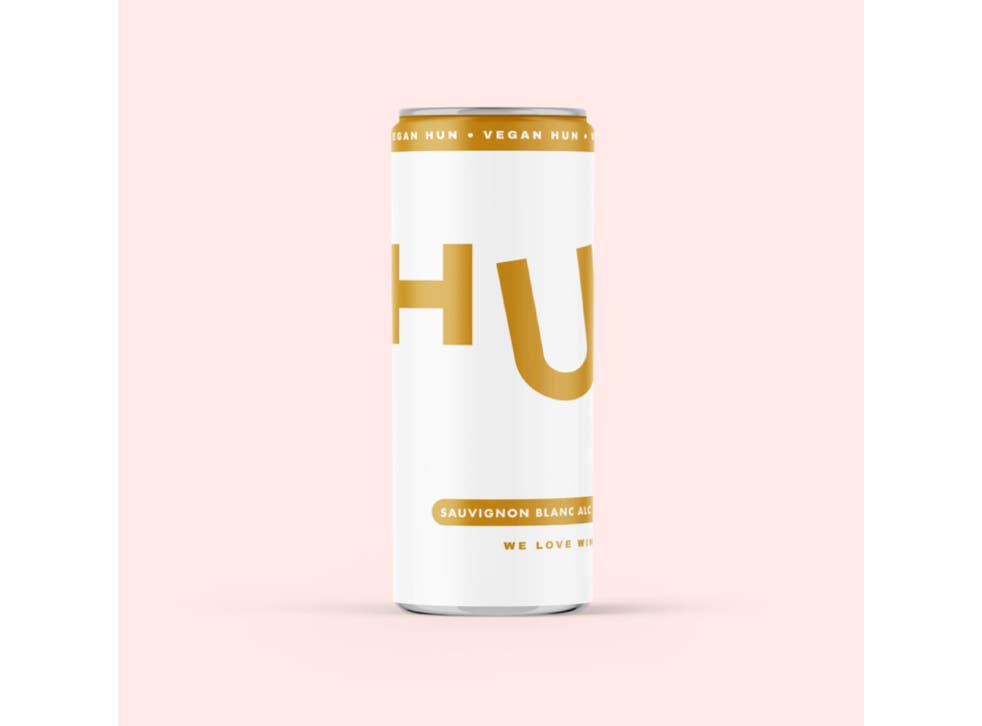 Usually when you go out looking for a sauvignon blanc, you're after those signature verdant grassy flavours, lots and lots of citrus, bags of refreshing crisp acidity and a youthful pale green hue. That's exactly what you get with this HUN sauvignon blanc, a new brand of wine-in-a-can with tongue in cheek marketing and a wine that always does what it says on the tin.
They have three wines in the range – white, rose and low cal low ABV rose bubbles – all South African, and we can see this sauvignon blanc being a big hit for picnics, walks, beaches or simply cracking open at home when you don't want to launch into a whole bottle.Buy now £36, Hunwines.com
The verdict: South African wines
We really struggled to pick a favourite; indeed we had trouble editing down this list from the fifty or so bottles we sampled. In the end, we've selected the stunning Wild Horseshoe sauvignon blanc as it challenges some preconceptions about South African wine: here we have an expertly made wine using old vines, and an international grape that could easily compete with other Old or new world versions. Plus, it's a surprising interpretation of a sauvignon blanc that wine buffs and casual wine drinkers alike will enjoy.
Similarly, serious red wine fans should try and seek out a bottle of Martin Meinert's The Graduate for a modern, cool interpretation of the syrah grape. For days when we're not feeling so flush? Asda's Zalze has it covered with that incredible value shiraz mourvèdre viognier nectar.
Cheer up spending time at home during lockdown by ordering from some of the best online wine shops and vineyards
IndyBest product reviews are unbiased, independent advice you can trust. On some occasions, we earn revenue if you click the links and buy the products, but we never allow this to bias our coverage. The reviews are compiled through a mix of expert opinion and real-world testing.